The DRIVER_UNLOADED_WITHOUT_CANCELLING_PENDING_OPERATIONS BSoD error is caused by drivers not working within virtual or emulated OS environments.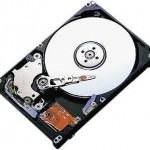 Should you buy a hard drive or a solid state drive for your new or upgraded PC? We go over the pluses and minuses.
The SESSION3_INITIALIZATION_FAILED Blue Screen of Death error often appears during installation, and can mean your optical (CD/DVD) drive or hard drive is bad.
The We-Care.Com reminder popup and browser extension sends money to charity when you shop online, but you may not want it anymore, or at all. Here's how to uninstall it.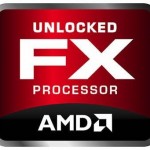 The brand of processor, the model, and the number of cores are all factors when deciding on a processor for a new PC. Here's a guide that will help you.
A real question when buying a new PC is how much RAM, or memory, the computer needs. Here's a rundown of various configurations and the needed RAM requirements.
The WORKER_THREAD_RETURNED_AT_BAD_IRQL Blue Screen of Death error can mean two things: outdated drivers or conflicting antivirus apps. Find out which one.
If you're feeling pressured into upgrading beyond Windows XP, don't be. Here are ten good reasons why you should stick with Windows XP instead.
When considering a transition from Windows 7 to Windows 8, it helps to be aware of the differences between versions. Here's more on that subject.
BAD_SYSTEM_CONFIG_INFO, sometimes represented with a STOP code of 0x00000074, means you've got a bad hard drive, bad memory or a bad Windows Registry. Let's track down the problem.
If you'd like your documents read on the majority of computers and apps, you need to know what file format to save them in. Learn about that here.
---
---
---