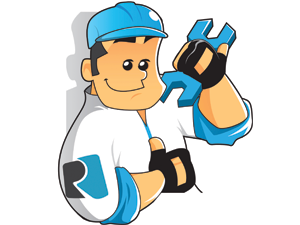 Here's a guide to uninstalling stubborn applications that won't go away.
Sometimes Microsoft Office will become corrupt or unstable. Reinstalling it can fix the problem, but there are steps you must take first.
Sometimes you double-click on a file, and it opens the wrong application. Associating it with the correct one is a bit of a process. We show you how.
Sometimes Windows will give you a cryptic message that says that the software used to decode is not available. Here's how to fix this issue.
PC monitors can flicker uncontrollably sometimes. Here are some troubleshooting methods to fix this issue.
Crashes and other errors can be more than just a nuisance. They can slow your computer down, or in some cases, may even cause you to lose important information. There are some useful tools within Windows that can help you diagnose and correct these errors to help you get on with your activities in no time. The Event Viewer is one of Windows' most vital diagnostic tools. The Viewer can display which errors occurred and help you find out why they occurred. It will also display the level of urgency, […]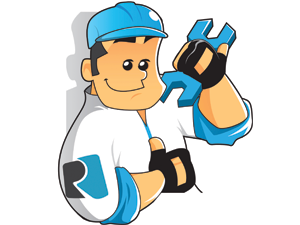 One of the biggest frustrations about trying to troubleshoot any computer problems is that the cause of the offending errors are often hard to identify. Computer malfunctions and errors sometimes seem to pop up out of nowhere and with no apparent reason. One minute your computer is working perfectly fine; the next minute it's taking forever to boot up or programs aren't functioning smoothly. Fortunately, Microsoft Windows comes equipped with a helpful program that is little-known among many Windows users. Event Viewer logs every event that occurs on your computer […]
The Blue Screen of Death, or BSOD, has been a constant source of frustration for Windows users over the years. A BSOD occurs when Windows runs into a critical error. When these errors occur, Windows halts whatever it is doing, displays a screen with relevant error information, and restarts the system. Not only are these errors an annoyance, but they can lead to the loss of important data and signify a serious problem with your machine. How to find out the cause your BSOD BSODs are serious errors, and unfortunately […]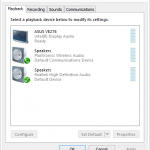 More and more people are cutting the cord on their cable TV subscriptions and instead opting to stream shows directly from their computers directly to their TVs, using a HDMI cable. Unfortunately, a HDMI connection does not always work as smoothly as many people would like, as getting the sound to go through the TV speakers is often a bit of a challenge. Check your video drivers. While it may sound counter-intuitive, the sound going out of your HDMI port is controlled by your video card rather than your sound […]
Your computer has served you well over the years, but lately you've been running into issues that you haven't experienced in the past. You haven't made any notable changes to your system and so you're a little baffled by what's causing the problem. Sound familiar? You're starting to see blue screens, your hard drive is making a horrendous noise, or your computer beeps at your when you turn it on. Hopefully it's something as simple as a driver or software update but maybe you're about to experience a hardware failure. […]
Even seasoned computer users get a shiver of fear over blue screen errors. They are well known for their cryptic messages and that they sometimes can be difficult to troubleshoot and repair. Fortunately, if you know which blue screen error you have, you have won the most difficult part of the battle. Now that you know that you have a 0x0000007E error, you can get down to the much easier task of fixing it. Check your hard drive for problems. This is a very common error when you have a […]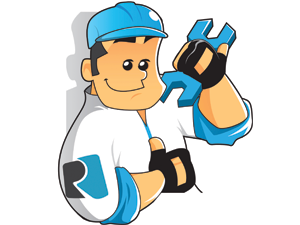 A "Blue Screen of Death", or BSOD, is a scary (and frustrating) experience. Your computer suddenly stops whatever it was doing, shows this cryptic error, and then is either rendered useless or mysteriously reboots. On a particularly bad day, this will just keep happening over and over and over again, and you can't get anything done. Fortunately, once you determine which screen you are getting you can quickly narrow down and solve the problem. NTOSKRNL.exe runs a lot of different things in your computer, so it may take a bit […]
One of the problems encountered by many computer users is a message that shows kernel-power 41 (63) error. This is a confusing bit of text and searching the internet will give you mountains of information to wade through. Fortunately, this is a fairly easy error to fix. If you are a Windows user and you experience this error code, the problem is probably with your sound card drivers. Your sound card (or sometimes called an audio card) is the hardware on your computer that allows it to play sound, and […]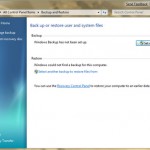 Learning how to factory reset your computer can help you keep your PC running like new. This process will erase whatever existing data and programs you have installed on your hard drive and reinstall Windows to reset your PC to the state it was in when you first opened the box (and sometimes even better since it won't include all the unwanted programs – crapware – that can come with most new PCs). Some people choose to reset their PC on a regular basis to keep it running at tip […]
---
---
---