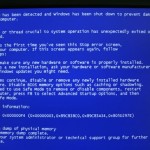 The CRITICAL_OBJECT_TERMINATION is typically caused by a hardware conflict. Here is how to stop this error from happening.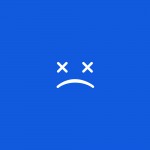 The CREATE_DELETE_LOCK_NOT_LOCKED BSOD (Blue Screen of Death) error may appear during the initialization process for Windows Vista, XP, and 2000, and Windows 7 and 8. This error usually appears when a problem has been encountered while loading a device driver. It means that a driver is missing, corrupted, or is incompatible with the operating system. This error results in the automatic shutdown of the computer to prevent damage and possible loss of unsaved data. This BSOD error usually occurs due to issues with newly installed hardware and device drivers. This […]
Have you noticed that text within some applications in Windows 8.1 is blurry? Well good news, you aren't losing your vision! Here's how to fix it.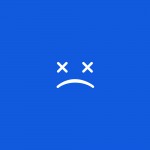 The CID_HANDLE_DELETION error is usually caused by and out of date driver. Here is how to stop this error from happening again.
Ever had a desire to delete a file and make sure that it is completely deleted with no way to recover it? Well there is good news if you are using a MacBook with a traditional hard drive (not a Solid State drive), we now have a new feature in MacReviver that allows you to permanently delete files on a Mac. The feature is called Shredder This is how it works: The first thing you need to do is to open MacReviver and then go to the Shredder feature. Here […]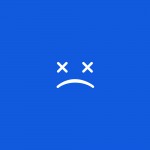 The CID_HANDLE_CREATION is usually caused by out of date drivers. Here is how you can stop this error from appearing.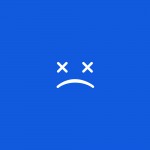 The CORRUPT_ACCESS_TOKEN error is typically caused by a hardware driver problem. Here is how to fix it.
If you are someone who loves to listen to music on your computer then the media keys (play, pause, volume etc) on your keyboard some of your heaviest used keys. But what do you do if these keys stop working? Well one option is to navigate to what ever music player you are using and use the controls within the software, but doing this over an over takes up a lot of time. Here is how to fix your media keys so they start working again: 1. Go to Start […]
ReviverSoft Answers has quickly become a great tool for people to be able to ask questions they have about their computer. No matter what problem you are having you can post it and get answers back from the world wide community. Well we have recently released a new feature within ReviverSoft Answers that gives credit where credit is due, to the people who are awarded the best answer for any question. We have done this by adding Google Authorship to all question pages. Who ever is selected as the best […]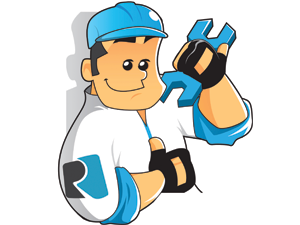 PC Reviver is very easy to remove. At ReviverSoft we believe very strongly in allowing people to remove applications that they do not wish to keep. Of course we hope you do not feel this way about PC Reviver but in case you do, here is how to remove it: Firstly you need to open the Windows Control Panel. Then choose 'Programs and Features'. This will bring up a list of all applications on your computer. Scroll down this list until you find PC Reviver. Select PC Reviver and then […]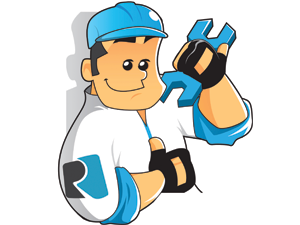 PC Reviver has been created with ease of use in mind, and so it is very easy to download and install. All you need to do is go to the PC Reviver Product Page and click on the 'Download' button. This will usually bring up a prompt from your browser asking you if you would like to download this file. Confirm that you would like to continue and then once the download is complete open the file that is downloaded (PCReviverSetup.exe). You should then receive a Windows message asking you […]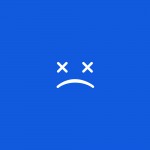 The CANNOT_WRITE_CONFIGURATION BSOD (Blue Screen of Death) error may appear during the initialization process for Windows Vista, XP, and 2000, and Windows 7 and 8. It occurs when the operating system cannot write back the registry to a file due to constraints in expanding the system hive files to accommodate new written data. This error occurs when no free space is available on the drive, and results in the automatic shutdown of the computer to prevent damage and possible loss of data from unsaved work. A recently installed hardware or […]
The CANCEL_STATE_IN_COMPLETED_IRP BSOD (Blue Screen of Death) error may appear during the initialization process for Windows Vista, XP, and 2000, and Windows 7 and 8. It occurs when a driver has executed a faulty operation, or when a conflict between two device drivers occurred. The error results in the automatic shutdown of the computer to prevent damage and possible loss of data from unsaved work. This error occurs when an IRP (I/O Request Packet) was completed normally without a cancellation, but a Cancel routine was called by a driver. The […]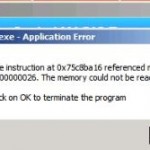 The CDFS_FILE_SYSTEM BSOD (Blue Screen of Death) error may appear during the initialization process for Windows Vista, XP, and 2000, and Windows 7 and 8. It occurs when the operating system encountered an error when accessing data on a CD or DVD, or when accessing a CD/ DVD drive, and results in the automatic shutdown of the computer to prevent damage and possible loss of data from unsaved work. This error is caused by a problem in the CD-ROM file system, such as when it fails to correctly parse an […]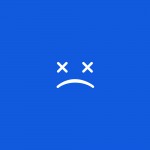 The BOOTLOG_LOADED BSOD (Blue Screen of Death) error may appear during the initialization process for Windows XP, Vista, 2000, 2008, and Windows 7 and 8. The emergency shutdown of the computer is implemented when this error appears to prevent damage and possible loss of data. The error message pertains to the loading of the bootlog, which is used as an aid in diagnosing errors that happen during system startup. It contains a list of all programs that are loaded during the boot process. The BOOTLOG_LOADED BSOD error is uncommon, which […]
---
---
---