How to change your default search engine in Internet Explorer
Step 1.
Launch your web browser Internet Explorer.
Step 2.
Click on the Cog icon at the top, right hand corner of the browser window, and click on Manage add-ons.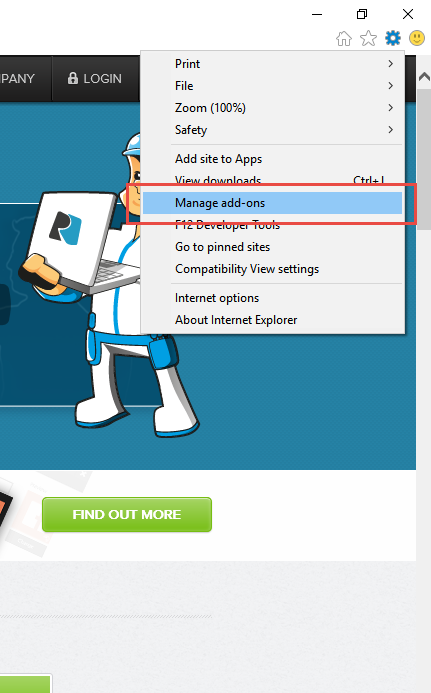 Step 3.
Click on Search Providers in the left navigation menu, then click on Find more search providers… at the bottom of the screen.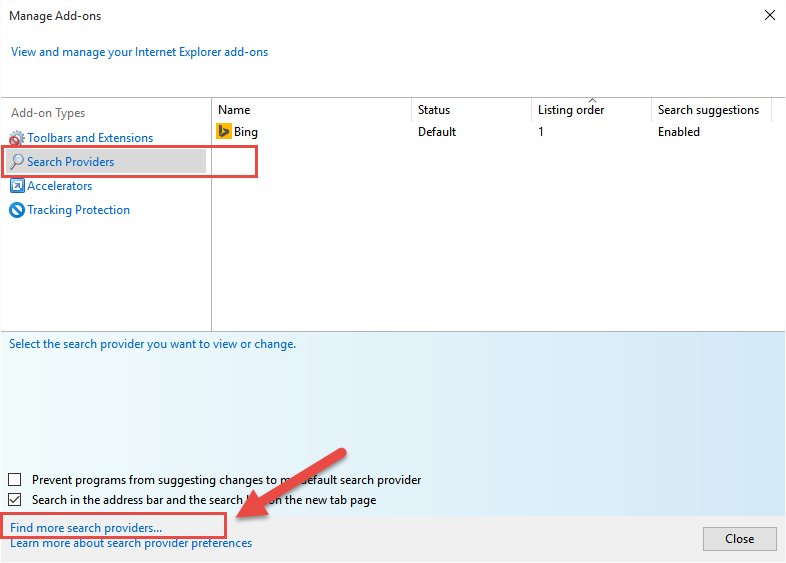 Step 4.
Find your preferred search provider from the add-on menu displayed, and double click on the tile to select it.
Step 5.
Click on Add to Internet Explorer.
Step 6.
When prompted, select Make this my default search provider and then click Add.
Step 7.
Check that your preferred search engine has been added to the list and is selected as default.