How do I activate or register my copy of MacReviver?
MacReviver has many more features included in the full version. To register your purchased copy of MacReviver:
Launch MacReviver
Click the Register button in the bottom right corner of the MacReviver home screen.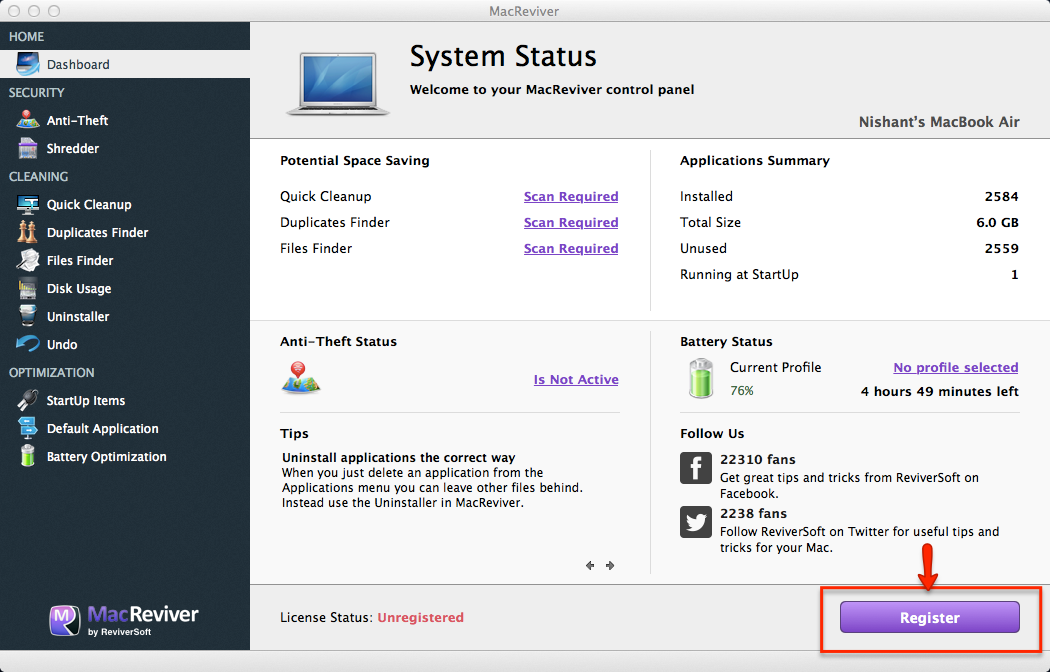 In the window that appears, click the Register Now text link.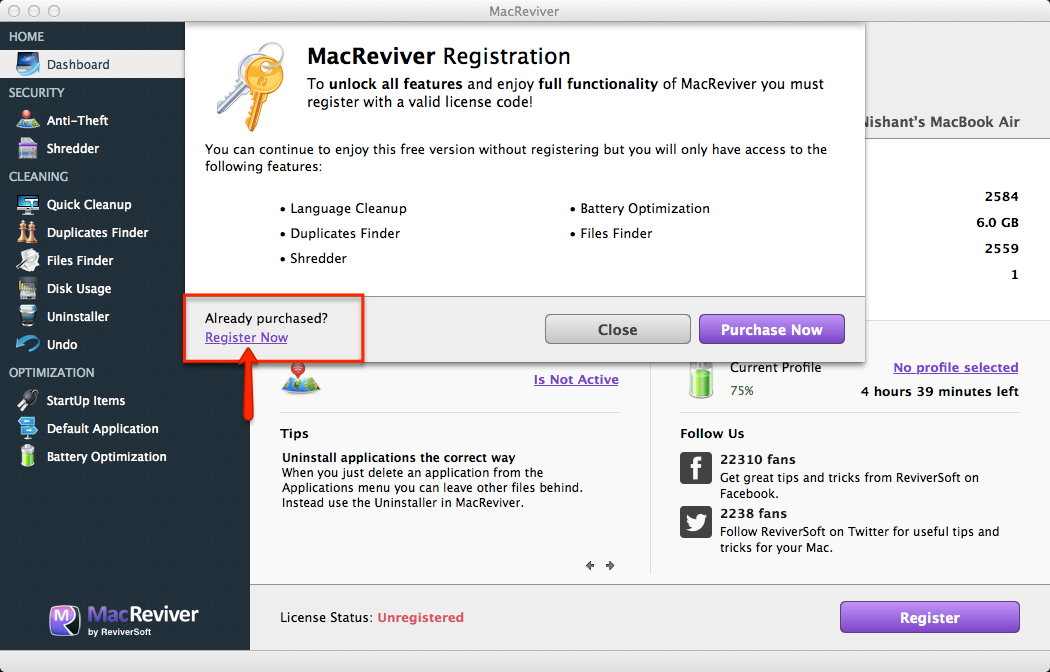 Next, you will be asked to enter your license code in the space provided.
Select your license code from the purchase confirmation, copy it (press Command + C) and paste it (press Command + V) into the space provided in the registration window of MacReviver. You can also click the Paste license code link to instantly paste your license details.
Click Register to complete the registration process.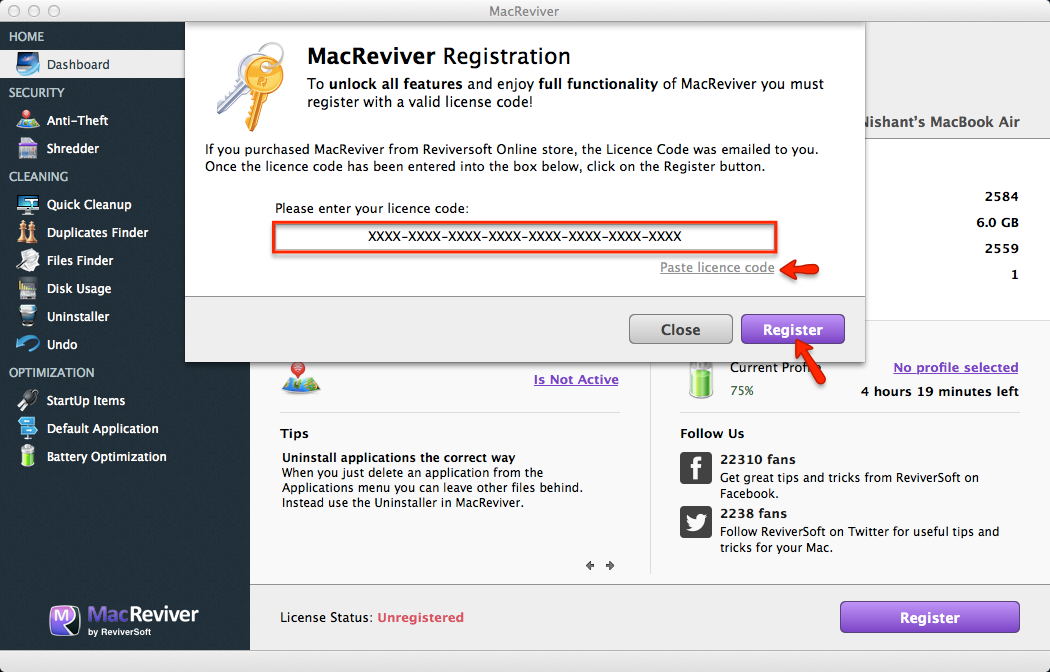 You have successfully registered MacReviver and unlocked all features. You will now be able to clean, optimize and maintain your Mac!