How do I activate and use the AntiTheft Center using MacReviver to track my Mac in case it is stolen?
The Anti-Theft Center is a feature of MacReviver that you activate ahead of any theft that might occur. It allows you to do the following things:
See all the Macs in your account from our web-based MacReviver Anti-Theft Center.
Use the Anti-Theft Center from any computer to report that your Mac is stolen.
Receive updates about the location of the stolen Mac, images from the webcam and screen captures from the screen.
Collect this info and use it to contact the proper authorities and retrieve your Mac.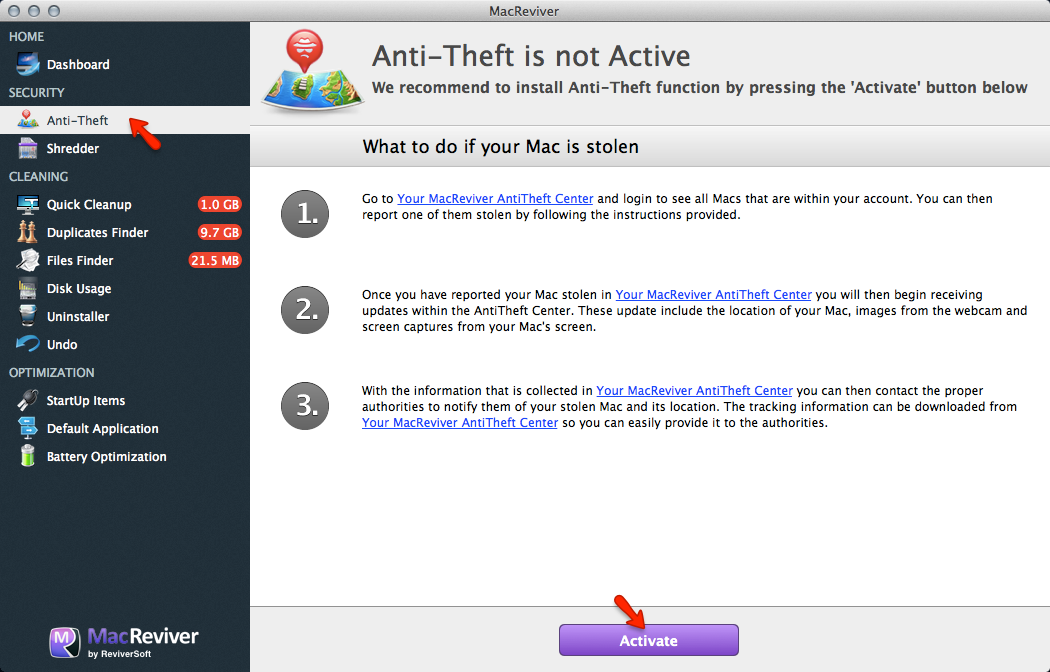 To get started:
Launch MacReviver.
Click Anti-Theft.
Click Activate.
You can then access the Anti-Theft center by clicking the link on this screen or going to ReviverSoft.com and accessing the My Account area.