How to change your default search engine in Chrome
Step 1.
Launch your web browser Chrome.
Step 2.
Click on the menu at the top, right hand corner of the browser window, and click on Settings.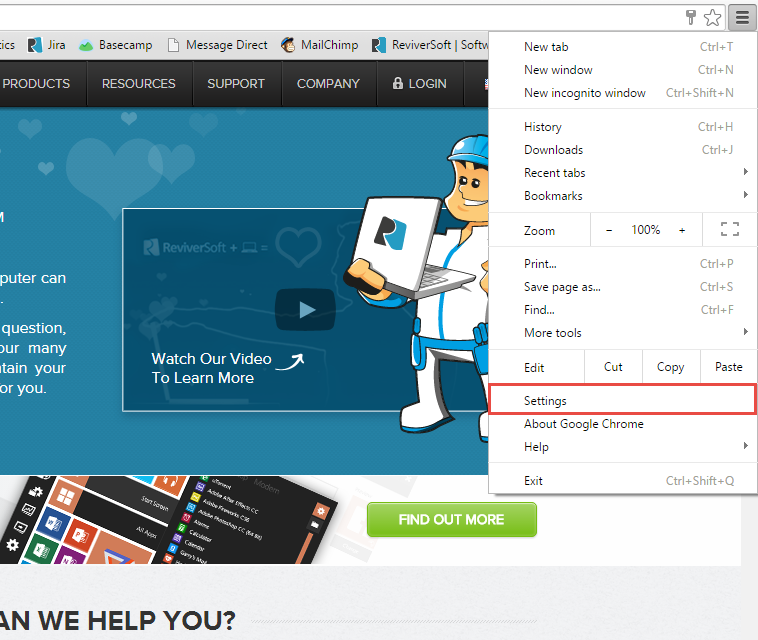 Step 3.
A new browser tab will open. Look for the Search heading, then choose your Search Engine from the drop down menu.