Registry Reviver is ReviverSoft's revolutionary registry cleaning application. Learn five important ways to use this app to its fullest benefit.
Does it always buzz when you use your Windows microphone? You tried restarting the system, still, the buzzing noise remained. It becomes impossible for you to record your content the way you want. Don't worry, we will guide you how to fix mic sensitivity to get the best results. Reasons for Mic Sensitivity Issue in Windows First, let us understand why this mic sensitivity issue comes in Windows? It is a common issue that many people like you are facing. Incorrect system settings leads to mic sensitivity issues in your […]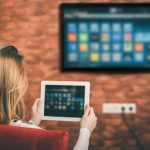 By now, you're probably used to staying home during the coronavirus pandemic – and your TV, computer, phone, and tablets have probably become a daily part of your routine. You've probably had a video chat with friends or coworkers, taken a class online, and binge-watched a lot more Netflix than ever before. But you've probably wished you could watch a Facebook video or an online class on a larger screen… Here's how you can connect your computer, tablet, or phone to your TV. It's easier than you think. Most importantly, […]
Advertisers can track your movements online. Here's how to protect your privacy. In today's world, many websites are free to use because they allow advertisers to pay for ads, just like newspapers. But unlike newspapers, online ads target you, your interests, and your behaviors by tracking your online activity. As tracking technology advances, ads are optimizing to better predict what kind of products you'll buy and when. How Advertisers Get Your Data Advertising platforms such as Google, Facebook, Instagram, Pinterest, etc. get your information through data you give them, or […]
Stop squinting at your screen: Learn how to make the text bigger on your computer, iPhone, Android, tablet, or web browser. Have you found yourself straining to read text on a web page? What about text on your tablet or phone? Fortunately, increasing text size on all of your devices is quick and easy. Increasing text size on your computer Windows 10 Select the Start button Select Settings Select Ease of Access Select Display To make just the text on your screen larger, adjust the slider under Make text bigger. […]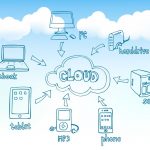 Imagine this: You're having lunch with an old friend that you haven't seen in years. You're catching up, talking about your families. Then they ask, "Do you have a picture of your grandkids?" Yes, you have lots of pictures! But not on you. All your precious photos and files are on your computer at home. You promise to email your friend photos later. But it's easy to forget a thing like that. And what if you don't have her email address? If only there was a way to get to […]
Hey, nice phone! It'd be a shame if something happened to it. You probably already got a nice case for it–no one wants a cracked screen, right? But you can do more to protect your phone. Here are 5 easy ways to defend your favorite piece of tech (and yourself). Plus, learn to identify the signs that your phone has been compromised. Don't Use Facial Recognition We've all seen the latest phone unlocking methods that require a look or a tap of a finger. They're quick, convenient, and unfortunately, can […]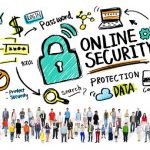 Chances are you have heard about identity theft, online spying, exploited personal information, stolen credit card details in the recent past.  You may be wondering who's watching what you do, where you go online, and what websites you visit? Now that almost everyone uses the internet across all age groups, the privacy of each and every one of us is at risk. Advertisers, service providers, and governments all around the world are seemingly more interested in tracking all our online activity. Not to worry. Here are some quick tips to […]
You will NO longer have to… Waste hours looking for the right software on the Internet Spend money trying to talk to someone or go to a repair shop Suffer through the pain of trying different paid software programs Get frustrated and lose sleep over your computer problems Say Hello to our NEW, ALL-INCLUSIVE PC SUITE for Windows and Mac: ReviverSoft® Total PC Care Total PC Care is the only PC suite you need to take care of your computer. It includes unlimited, year-round access to eight, powerful, easy to […]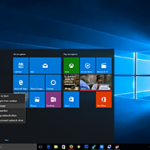 Microsoft really wants you to upgrade to Windows 10 and you should if you want a faster, more secure, and better user experience. It may seem scary to install and learn a new operating system, but Windows 10 is dramatically better, easier to use, and has major improvements that you will find worthy of the upgrade. All these advancements and new features are sure to be useful to you:   New and Improved Start Menu   Better Performance with Faster Speed   Huge Visual Performance   Compatible with Older Apps and New Ones […]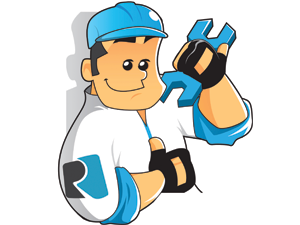 Registry Reviver conducts a comprehensive and thorough analysis of your PC's registry. Problems identified can lead to issues such as slowed PC boot times, performance issues, software crashes and general system instability. So, what does Registry Reviver scan for and what does it mean for your PC. App Paths What is it? The installation folders for some programs are saved in the registry. This lets these programs be started through the Run dialog without entering the complete application path. Registry Reviver will identify orphaned references that no longer exist and […]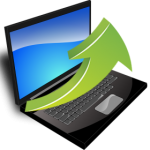 Has your trusty laptop started showing signs of ageing? If your laptop has served you well for over 2 to 3 years, that is a pretty good track record for any kind of laptop. However, it is very likely that your laptop is not as fast or reliable as it once was.  Some of you are also probably on the verge off getting rid of your laptop and buying a new one. So is there still hope for your trusty old laptop? Fortunately, there is. Why spend money on an […]
If you like listening to music as much as I do, you want to make sure you have a great audio setup (speakers or headphones) and a music player (app) to play your favorite tunes off your computer. Sure there is the Windows Media Player app that is included in Windows but why not try something newer, more powerful and more customizable? On a mission, I searched the Internet for the best music players for Windows available today, tested them out and have put together a list of players that […]
Don't just throw away old equipment. Learn how to get rid of your old PC, helping the environment and saving a little money in the process.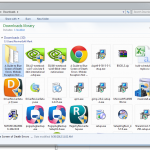 Libraries act like folders in Windows 7, but they're not folders exactly. Find out more about libraries and why they're useful.
---
---
---